American Cheese Road Trip with Madame Fromage | Saturday, October 17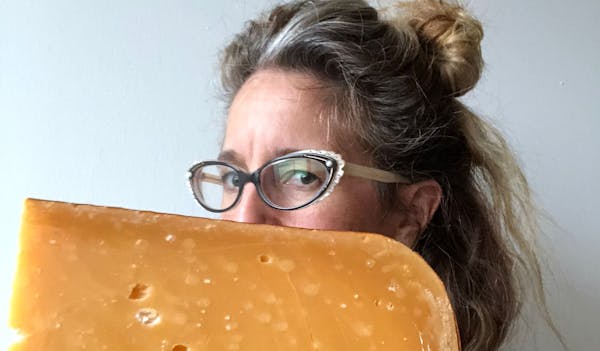 Philly's first lady of cheese, Tenaya Darlington, will take you on a cross-country tour of world-class American cheeses.
Class Description
Get behind the wheel, and travel virtually across the country tasting world-class cheeses made on American soil. Each pit stop will introduce you to a small maker who is creating something groundbreaking. We'll begin locally, then head west through the Midwest to Oregon, touching on the history of cheesemaking in the U.S. as we cruise. Cue up some tunes, open your map on the kitchen table, and prepare to discover some incredible artisan American cheeses – from creamy dreams, to unusual cheddars, to one of the world's best blues.
---
$75 per attendee. Includes seven cheeses, two glasses of American wine (white and red), snacks, tasting mat and tasting sheet.
How to Enroll
1. Order your tickets. You will be asked to select a pickup location and time slot.
2. Come pick up your class materials the day of the class.
3. Go home, slip into something comfortable, sit back and enjoy.