The TRIAthlon | All Locations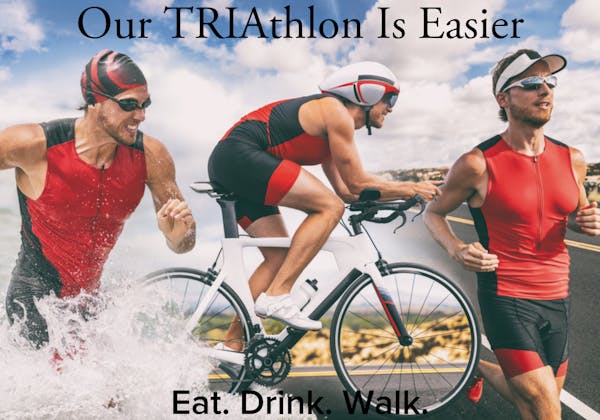 Presenting Tria's Idea of an Athletic Competition*
The Triathlon is the endurance race that requires no training. Now that Tria offer Sunday School at all three locations, we offer you bonus Tria Club loyally program points when you attend all three Sunday Schools in one day. Eat. Drink. Walk. (You could take an Uber, but seriously?)
You're not a Tria Club member? You're missing out, and we would love for you to join. It takes less than a minute to join using your phone. Click here for info.
Triathlon is happening now through Labor Day weekend. Are you up for it?
Triathlon Rules and Regulations
1. You must be Tria Club member. Download the Tria Club app from the iOS App Store or Google Play.
2. Visit all three Tria locations on any Sunday.
3. At each location, order at least one Sunday School item and spend at least $10 per guest.
4. Ask your server to stamp your card with today's date.
5. Email a photo of your completed ticket to triaclub@triaphilly.com. 75 points will be added to your account.
6. Email a photo of yourself with your completed ticket for use on Tria's social media and earn 25 additional points.
*Bowling and golf are also sports in which drinking is encouraged. And the walk between locations burns calories.